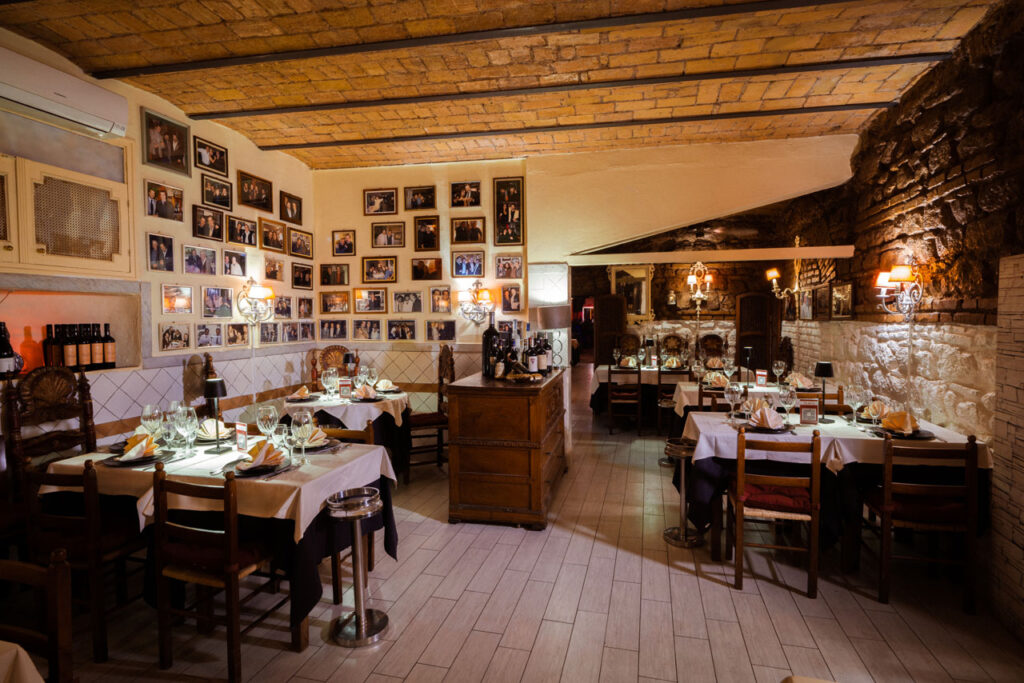 Historical restaurant, always a reference point in Rome for good cuisine. Opened in 1968 by Elio Quagliarini and his wife Antonietta, it is now run by their son Roberto. It is located in a rare and suggestive setting, in a historic building with medieval walls, next to Piazza del Popolo. Its ancient walls testify to the passage of countless showbiz stars and illustrious personalities from the 60s until today. In 2012, the Zaza piano bar was born in a wing of the restaurant with live music, for wholesome entertainment until late at night.
Our chef
Fabrizio Bernardi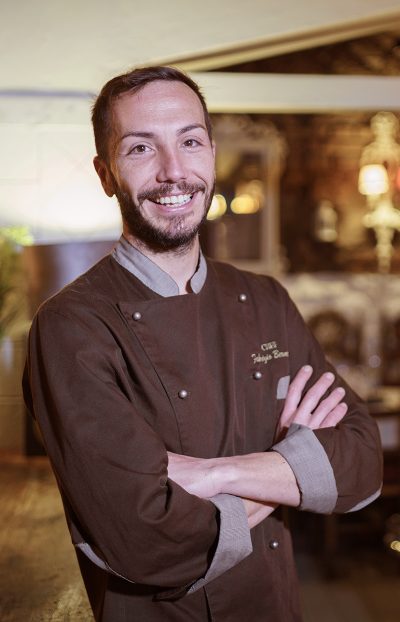 I was born and raised in an area where cuisine is a 'tradition' in the heart of the Castelli Romani in Ariccia.
I have always enjoyed cooking. Since I was a child, I experimented on the stoves in my family's kitchen and prepared lunches and dinners for my family.
At 19, I graduated and decided to follow my passion by enrolling in the "Gambero Rosso" school.
The desire to perfect my skills led me to work in Michelin-starred restaurants such as Imago at Hotel Hassler in Rome and Trippini in Umbria.
At 22, I worked at Hotel Dea and Hotel My Flower in Milano Marittima.
At 23, I had my first management experience at a restaurant, "Al Ristò" in Rome.
For the past 12 years, I have been the Chef at St.Ana Restaurant.
My goal is to blend Roman tradition with a touch of innovation and creativity.
My motto is:
EVERYTHING THAT COMES FROM MY KITCHEN HAS GROWN IN MY HEART.